ALL THE CURRICULA: SURVEYING, ACCOUNTING, HOME ECONOMICS, CLASSICAL STUDIES COMPREHENSIVE EDUCATION.

An adult who wants to achieve an high- school degree or a secondary school degree has a different learning ability and less time for studying.

For this reason Farm Tutor arranges individual and customised courses, home service or in small groups. This creates a solid bond with the tutors whicj in turn promotes learning comprehenvisely and fast. Families will be constantly kept informed about the students' progress, facilitating their effective integration in school.
FarmTutor is a group who delivers educational support for secondary school, high school and institutes for continuing education trough school years recovery.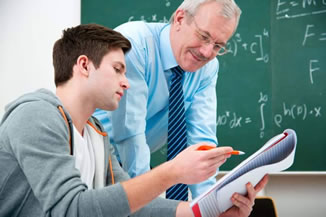 Thanks to its well established eperience in school training, Farm tutor sets its activities with a view to providing for every student's profile and inclinations, tailoring its delivery strategies accordingly.

COMPLETE THE FORM FOR MORE INFORMATION