This service is designed to allow students save time. We sort all your university forms: registration, tuition fees payments, the submission of CVs, informations on the exams, all the papoerwok until final dissertation form.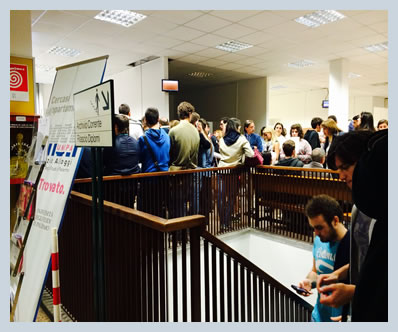 SAY GOODBYE TO WORTHLESS WAIT AND DRAINING QUEUES


Our Services
- diploma;
- postgraduate certification;
- degree parchments;
- high school diploma;
- withdraw form university
- entrance exam
- transferts
- movements among classes
- outstanding taxes
- exams and taxes management
- reimbursements
- exams and points valutation
if you can't find what you're looking for conctact us, we'll send you an estimate about prices and time.